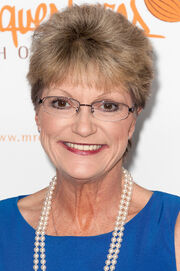 Denise Nickerson is an actress best known for portraying Violet Beauregarde in Willy Wonka and the Chocolate Factory.
She was also famous for playing Amy Jennings and Nora Collins in the ABC show, Dark Shadows.
She did a few more minor roles before she quit acting at twenty-one. However, she still has appeared in a few other TV shows such as, To Tell the Truth.